We completed the Ride For Country Kids 2019! Cycling through stunningly beautiful part of New South Wales we together exceeded 1,000 kilometres in just three days. It was tough, it was hard, but it was certainly worth of every drop of sweat and tears (afterwards). We hope we helped to a difference to Royal Far Westand its campaign to help country kids' health and care. I believe we reach the goal, half a million dollars with the team of 60+ cyclists.
An important part of this journey was visits to schools along the way from Albury to Lake Cargelligo. It was wonderful to see children and teachers welcoming us and showing what they do in schools on daily basis. Here are some pictures from the road.
Thank you all who supported our fundraising and our spirits to make this long journey. Looking forward to another ride next year.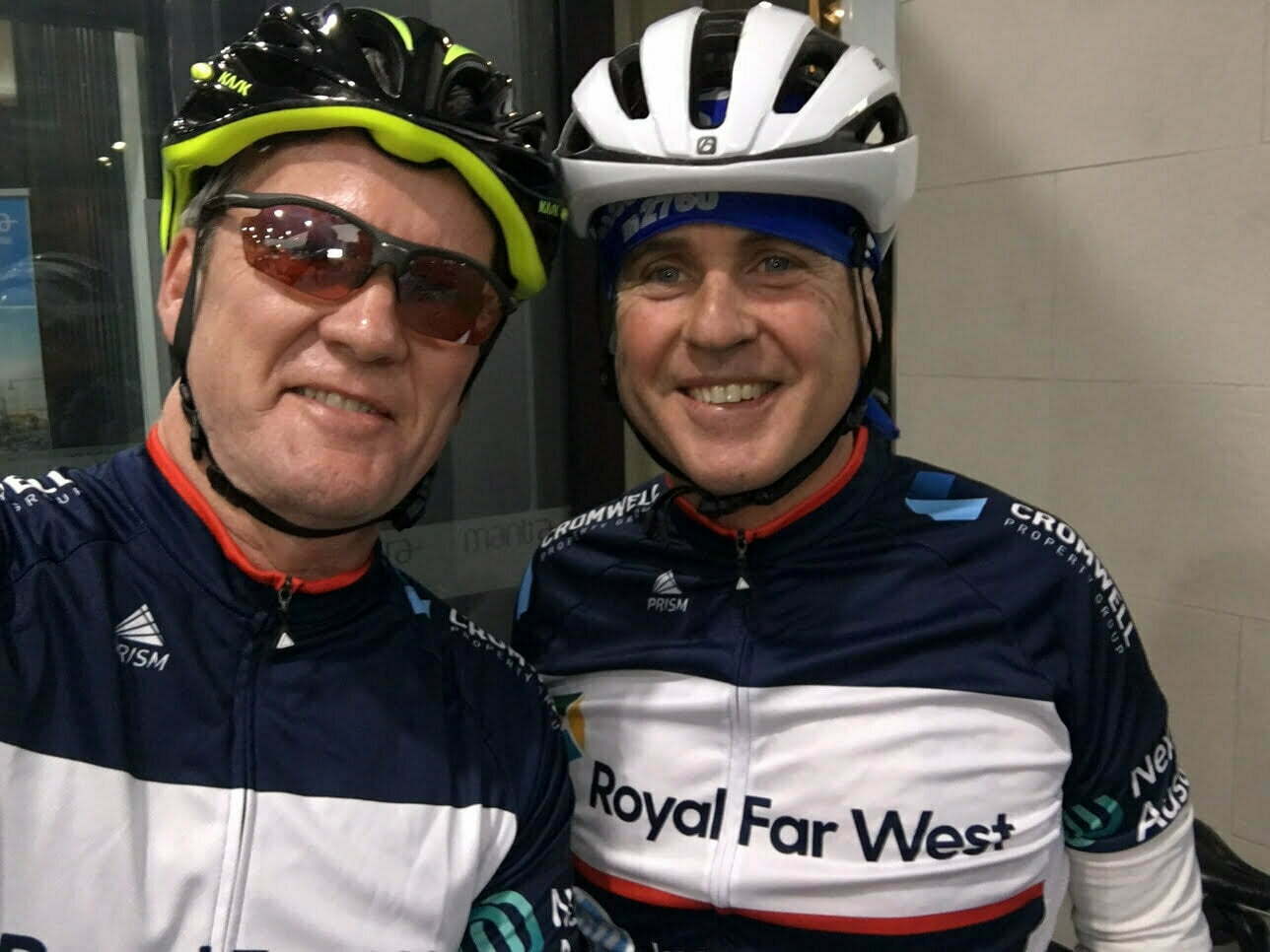 Smiling with professor Adrian Piccoli after completing 500 km cycling in Lake Cargelligo on April 9th
Cycling along paved country roads with not much traffic to worry about in peloton 1.
Honoured to carry the stick during leg 2 to protect us during the ride.